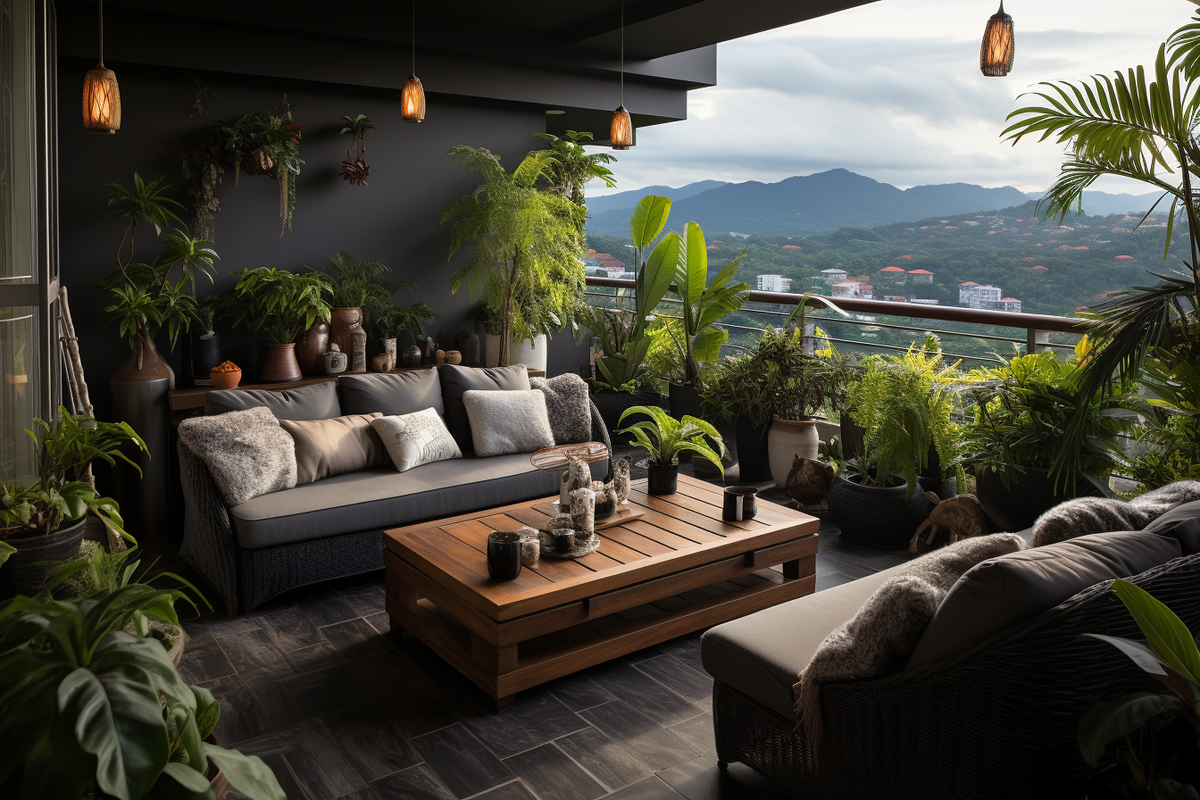 A well-decorated balcony can greatly enhance the appeal and comfort of an Airbnb rental. It serves as an inviting outdoor oasis for guests to relax, unwind, and soak up the surroundings. In this article, we provide Airbnb hosts with inspiring ideas and practical tips to transform their balcony into a charming and memorable space that guests will love.
1. Define the Purpose
Before diving into the decoration process, consider the intended use of the balcony. Will it be a cozy reading nook, a dining area, or a place for guests to enjoy a morning coffee? Defining the purpose will help guide your decorating choices and create a cohesive and functional space.
2. Greenery and Plants
Adding lush greenery and plants to the balcony instantly breathes life into the area. Consider incorporating potted plants, hanging planters, or vertical gardens to maximize space. Choose plants that thrive in your local climate and require low maintenance, ensuring they stay vibrant throughout the year.
3. Comfortable Seating
Invest in comfortable seating options that encourage guests to linger on the balcony. Opt for weather-resistant furniture, such as stylish outdoor sofas, cozy armchairs, or hammocks. Cushions and throw pillows in vibrant colors or patterns can add a touch of coziness and personality.
4. Privacy and Shade
Ensure privacy and shade for guests by installing outdoor curtains, bamboo blinds, or retractable screens. These additions not only create a sense of seclusion but also provide protection from direct sunlight, making the balcony comfortable even on hot days.
5. Lighting Ambiance
Enhance the ambiance of the balcony with creative lighting solutions. String lights, lanterns, and solar-powered path lights can create a warm and inviting atmosphere during the evening hours. Incorporating soft, warm lighting can help guests relax and enjoy the balcony even after sunset.
6. Decorative Accents
Personalize the balcony with decorative accents that reflect the overall style of your Airbnb. Consider adding colorful outdoor rugs, vibrant tablecloths, decorative lanterns, or wall art. Incorporate elements that evoke the local culture or the surrounding natural beauty to create a unique sense of place.
7. Weather Protection
Ensure the balcony is equipped with suitable weather protection, such as umbrellas or awnings, to shield guests from rain or intense sun. This allows guests to enjoy the outdoor space comfortably, regardless of the weather conditions.
8. Thoughtful Extras
Finally, add thoughtful extras that go above and beyond guest expectations. Provide cozy blankets for chilly evenings, a small collection of books or magazines, or even a Bluetooth speaker for guests to enjoy their favorite music while lounging on the balcony.
Transforming your Airbnb balcony into a captivating and inviting space doesn't have to be a daunting task. By following these creative decor ideas and considering the needs and preferences of your guests, you can create a memorable outdoor retreat that adds value to their stay and sets your rental apart from the rest. A well-decorated balcony will not only attract positive reviews but also ensure guests feel welcomed and inspired to make the most of their time in your Airbnb.
---
Related products
Sale
Sold Out
Sheer Curtain with French Pleat