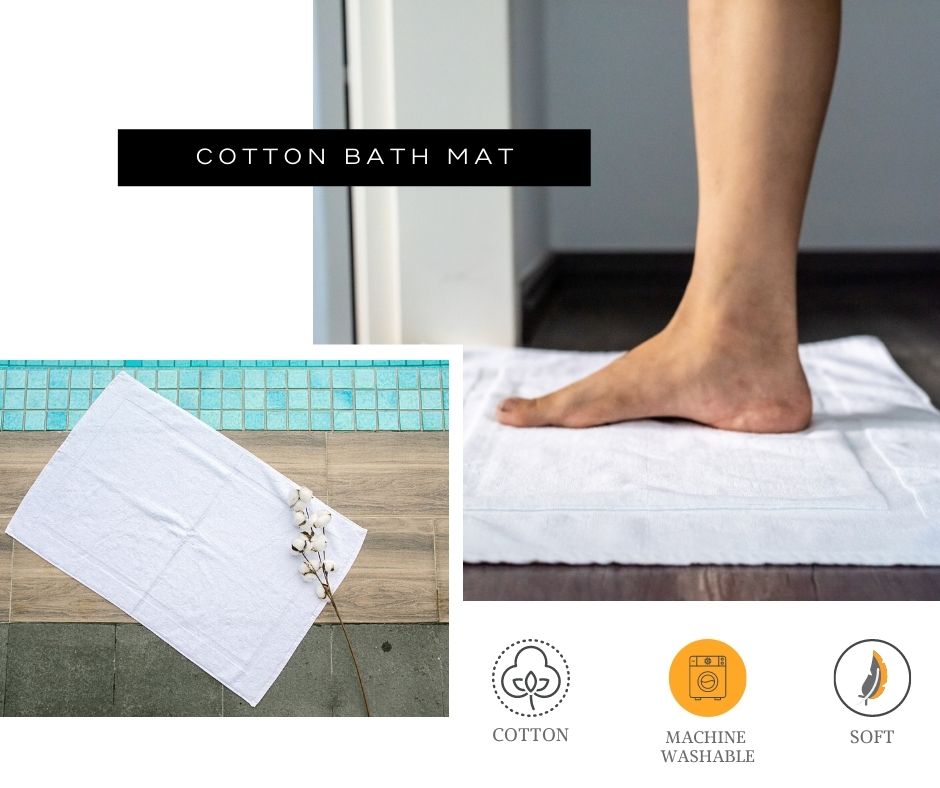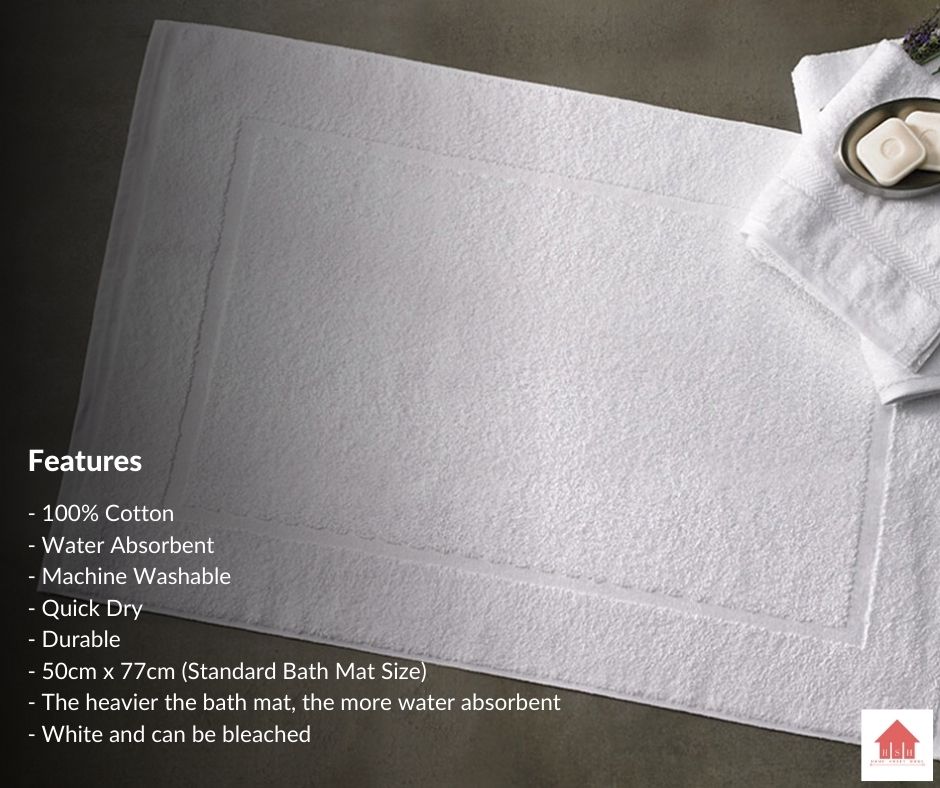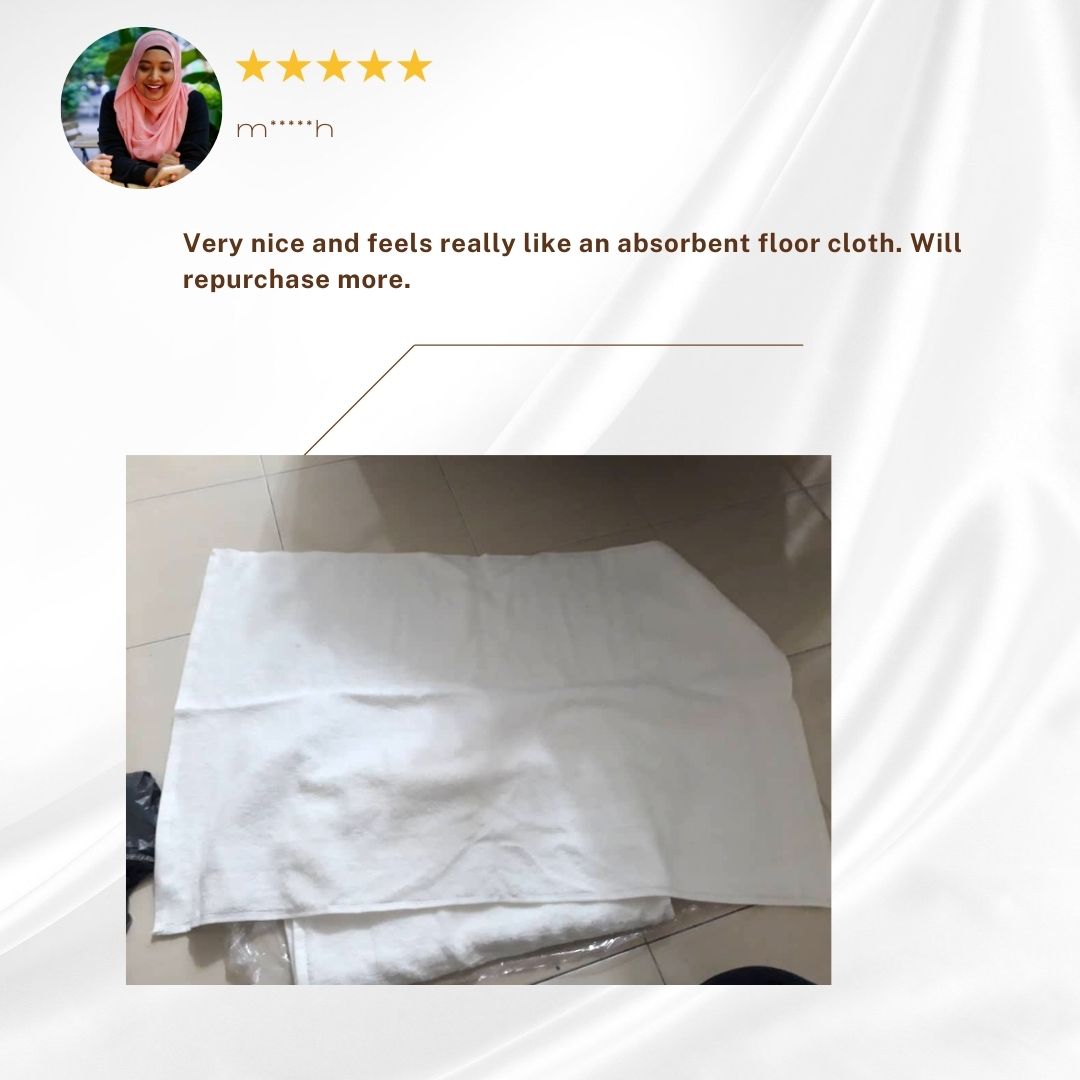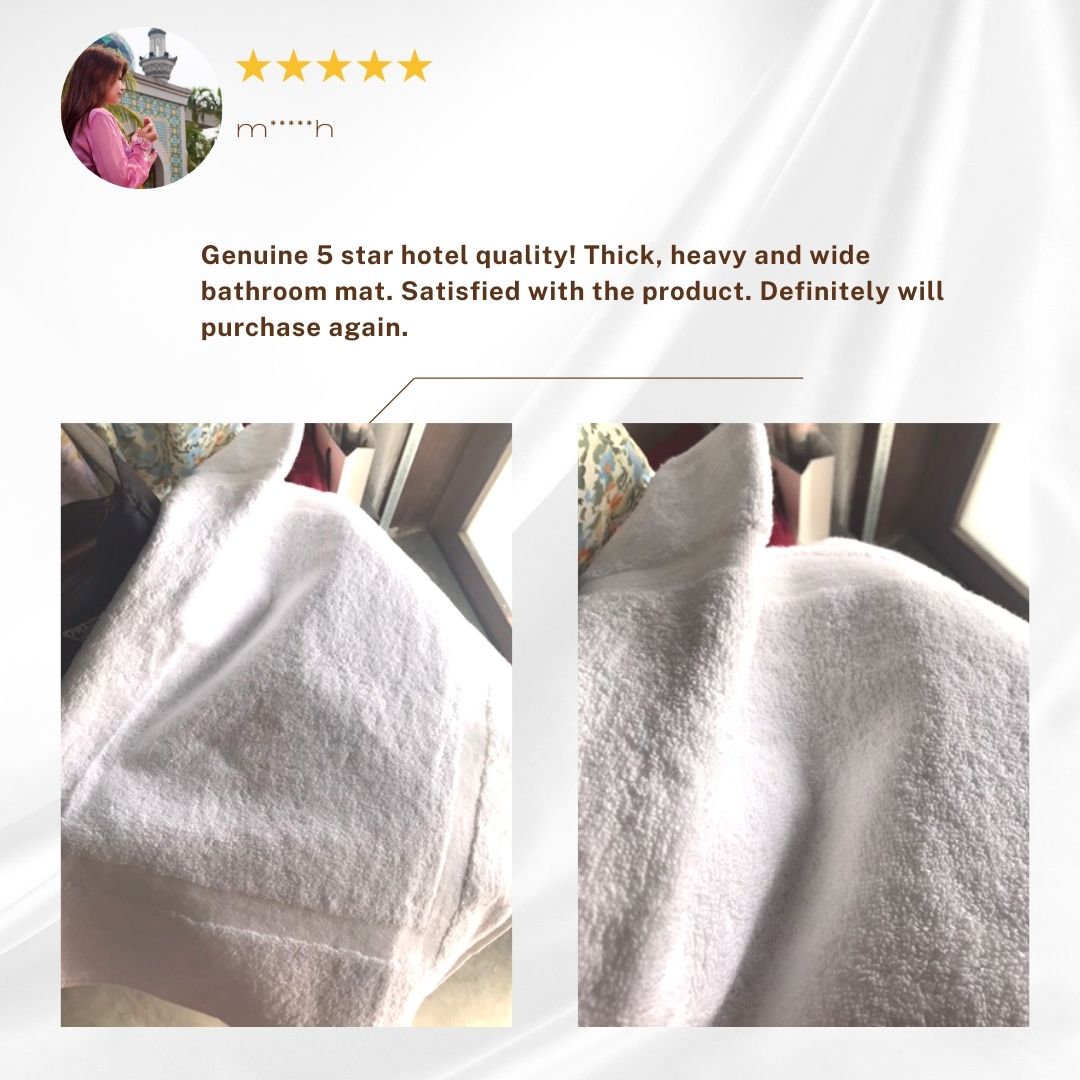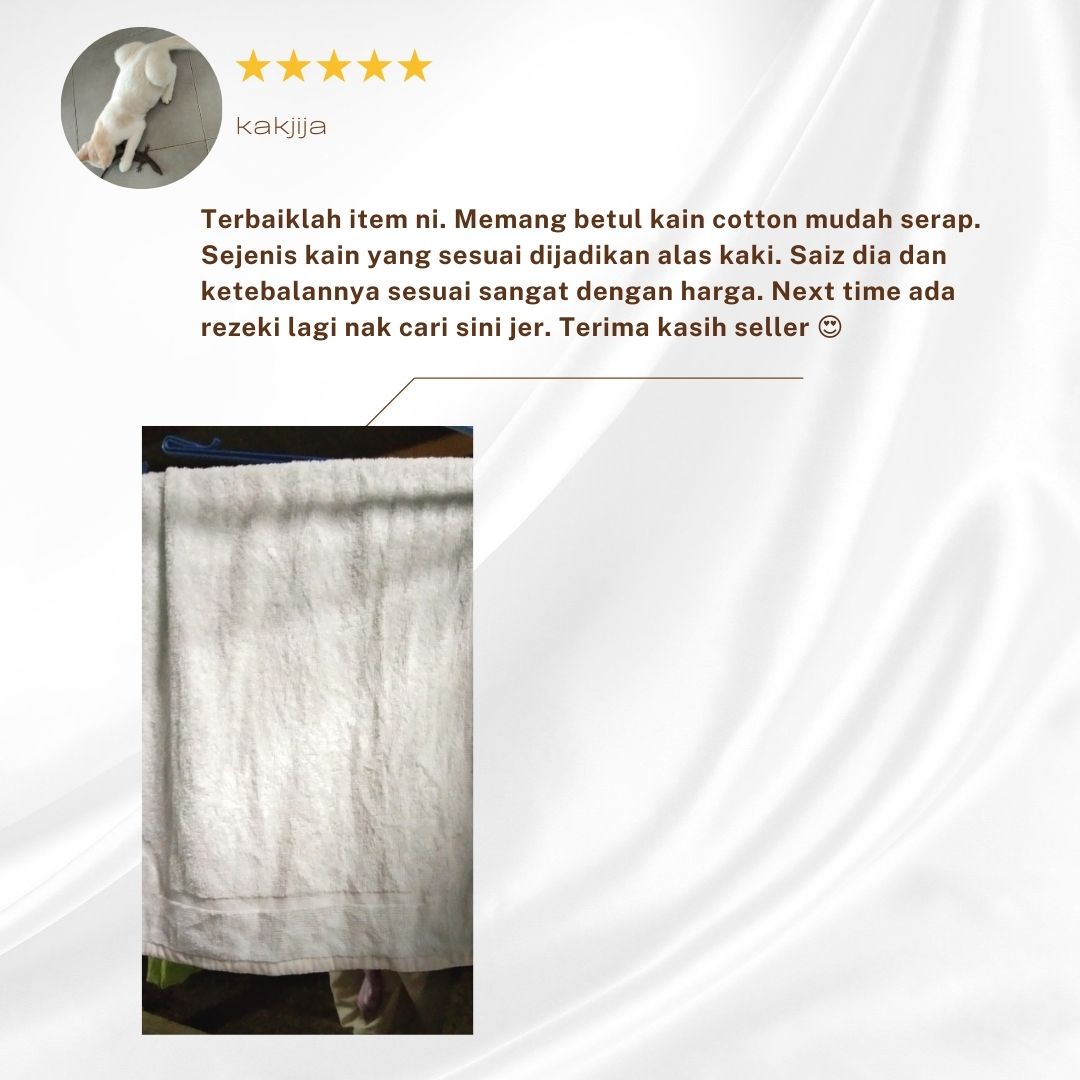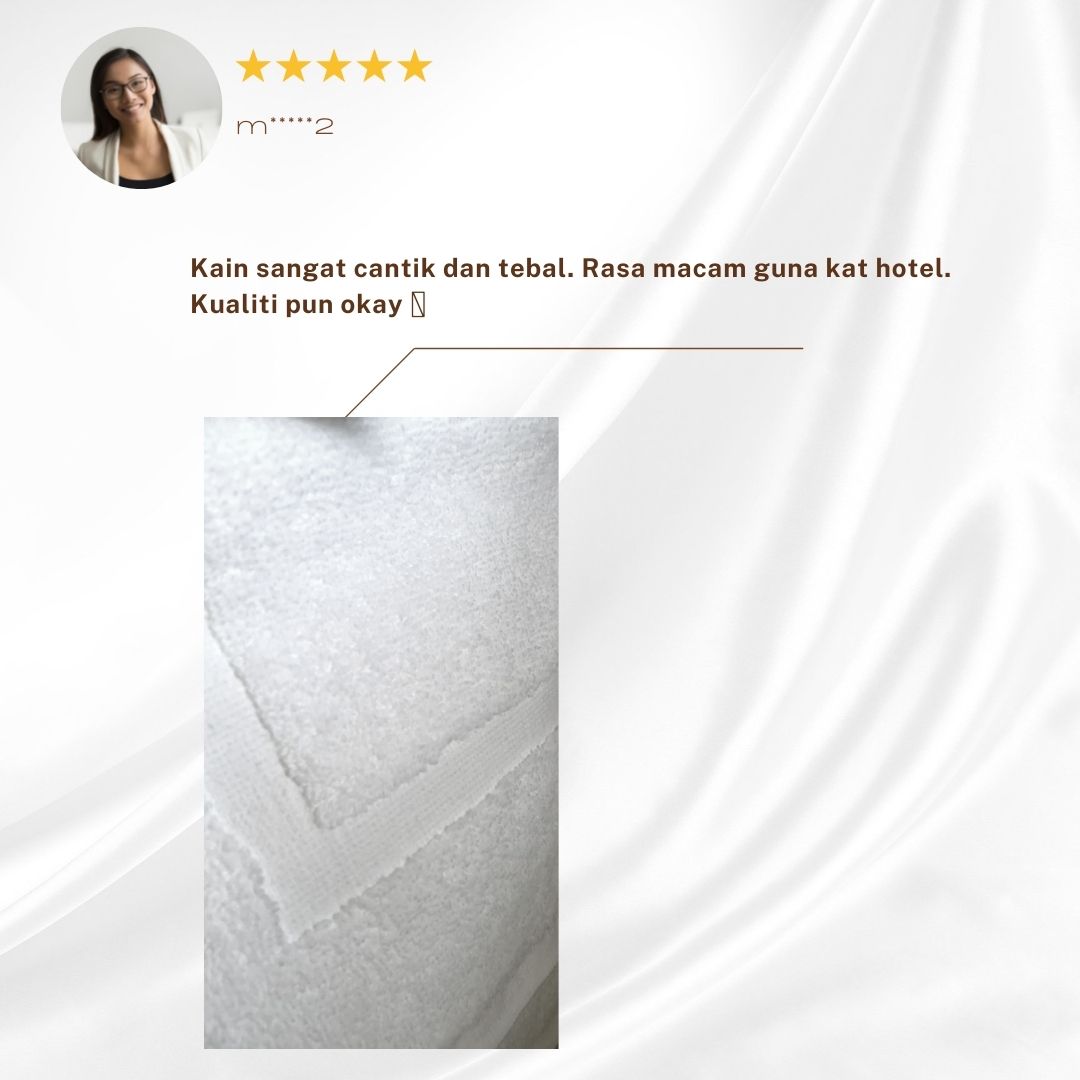 -FAQ-
1. Is this Bath Mat water-absorbent?
Yes, our bath mat is made from 100% Cotton and is water-absorbent to keep your feet dry.
It should be laid outside your washroom to prevent slips.
2. Is this thick fabric or thin fabric?
This is a soft fabric, our fabric is 100% cotton and can be bleached.
The heavier the bath mat, the more comfortable and water-absorbent the Bath Mat is.
3. What is the proper way to wash and care for this Bath Mat?
Our bath mat is machine washable. It is advisable to wash it every week.
Run the washer on a delicate cycle with hot water for hygiene purposes.
If there's oily residue on the surface of the bath mat, use the combination of detergent and white vinegar to remove stains.
To keep your bath mat white and clean, add some bleach solution to your washing.
Self-Pickup Location:
51, Jalan Jejaka 7, Maluri, 55100 Kuala Lumpur